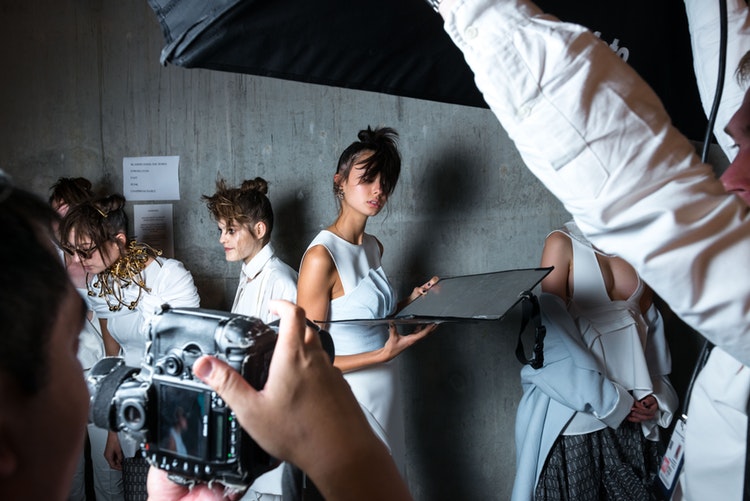 PROJECT DETAILS
Title: Modelling Resource Guide
Description
Modelling is becoming a very over populated job, with it being in demand and open to so many more people and body types than ever before. Gone are the days when you had to be 5"8 and over and wore a certain dress size. Everything and everyone is open to book a job now.
Lots of more men are working and older / mature models are supermodels not just the young fresh faces.
Modelling has joined the reality of life meaning there is a place for you if you are photogenic, can walk and have the right personality or just simply have enough social media followers.
Check out these other resource guides if you are an athlete, dancer, or an entertainer.
Art Modelling: The art of posing for artists, often in art schools before a class of trainees. Art models are expected to remain motionless for a sustained amount of time, although relaxation time is usually given to models between long periods of posing. Art modelling includes both clothed and nude modelling, on your casting or booking you will be informed whether the pose is nude.
Commercial Modelling: Commercial models may be expected to pose in photographs for catalogues, advertisements, television, online promotions or walking at fashion shows. Commercial models do not need to fulfill any set shape/look/size/age as they are used in all areas of industry, and each sector has different requirements. 
Fitting Modelling: The art of modelling for a fashion designer/clothes manufacturer, so that the designer can fit and check the appearance of garments they are in the process of designing. Fitting models are expected to match the physical criteria of the designer, and may also be required to provide objective feedback on the freedom of movement and feel of the garment.
Glamour Modelling: Glamour modelling emphasises the model's sexuality and glamour, often by asking the model to pose seductively with little-to-no clothes on. Glamour models are expected to be in good shape and well groomed.
Photographic Model: Basically, this is a model that will pose for shoots dedicated for print, whether that be for magazines, newspapers or flyers promoting a variety of products. Photographic models can become the face of the product they are advertising. The promotional photographs do not have to include the model's face either, it could be the use of a model's hand, foot, eye; anything that helps promote or advertise the product in question.
Plus Size Model: A model who is larger than the average dress size is a  plus size models. With people being more diverse than ever before having clothing proportioned specifically for every size unlike years ago, plus sized models are people who are average to larger stature who engages in to modelling plus sized clothing .
Pregnant Modelling: Pregnant modelling uses pregnant women to emphasise their shape, this is usually carried out for companies who specialise in clothes for pregnant women or magazines that target soon-to-be mothers. Models can be at any stage of pregnancy, although work is more common for those in the latter half.
Promotion Modelling: The art of modelling commercial products and driving sales by directly interacting with the consumer. Promotional models usually work at trade shows, and are expected to tell consumers about the product/service, make it appealing, and increase sales, often by employing their sexual flair to draw attention.
 Showroom Modelling: The art of modelling for a corporation both in house and at fashion events. Showroom models are expected to fit new lines, pose for advertising photographs, and pose for potential clients of the corporation, this includes going to fashion shows to display the corporation's new lines.
Time For CD or Trade For CD (TFCD): The same as TFP but instead of prints a CD containing the images from the photoshoot is given in exchange for the model's modelling services.
Time For Prints (TFP) or Trade For Portfolio in Modelling: A consensus agreement between a photographer and a model to exchange services without the involvement of money. It is where the photographer provides the model with prints of the photos in exchange for the modelling services.
Trade of Services: The exchange of services between persons with all parties in agreement to the terms and conditions prior to starting work.