Helpful Tools and Websites for Performers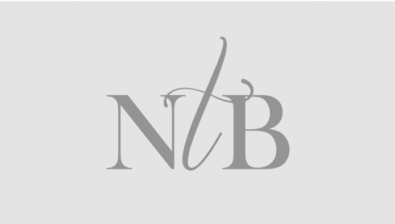 PROJECT DETAILS
Title: Helpful Tools and Websites for Performers
Description
As a performer, we need some helpful tools to make our life easier from research, social media, showreel, music editing, photo editing, video editing software, file storage and a lot more. In this article, you will learn some tools and websites that will make your life at ease.
Google
Google is now everyone's 24/7 personal assistant where you can access nearly anything especially if you're working in the entertainment industry . Not everything you find on Google is true because anyone can upload information here, but it's still available. Many people actually use it more than Siri.
Social Media Tools
I personally am rubbish with social media as I'm so private, so you properly have tips for me!  However we all know that performers have super tight schedules so here are some social media tools that will help lighten the load with your schedule posts and social media accounts.
This is the best tool to use for scheduling your posts or tweets on Twitter, Facebook pages and profiles, Instagram, LinkedIn, Google+, and Pinterest. This has FREE and paid versions.
Number 1 Instagram scheduler that is very easy to use. Schedule your Instagramable photos and videos in advance with Later app.
If you have an Facebook Fan pages, this tool will work best for you. You can easily post your Facebook posts using this tool. For guide on how to schedule and manage posts in your Facebook fan page, click here.
Multimedia Tools (Photo, Audio and Video Editors)
As a performer, your media files are very important, it's your visual  CV/ resume. Performers  need to make sure their photos and showreel are presentable as that serves as your visual portfolio. These following tools will surely help you showcase your work.
This is the most powerful image editing software for your photographs and graphic images as you already know. This is widely used to any person whether you're a pro or a novice. Make your photos stand out by using Photoshop.
This tool helps you create special effects design for video, film, TV, movie etc. This is an ideal tool in creating your showreel.
A video editing tool used to produce high quality videos. This has loads of audio and video effects and filters.
iMovie is a video editing software application exclusively for Mac and iOS users.
A tool which is a complete package or all in 1 video post-production studio on your Mac to help you save time in editing. Another great tool for showreel editing.
A video editing software package perfectly used for anyone whether amateur enthusiasts or experts. I can even use this one, so that says a lot.
For photo references you can use these following sites, just remember to use good keywords to save time on your searches.
The following sites are for your reference where you need to promote your showreels, videos etc.
Check each one is right for you and your content please
Furthermore, you may try using these FREE photo editing tools for Instagram and such sites. These tools will help enhance your snaps, and add spectacular photo effects, add texts in your pictures, layouts, filters and more. It's crazy, the stuff you can do nowadays. Totally amazing!
VSCO Cam
Priime
Flipagram
Pixlr
Snapseed
Photo Editor by Aviary
Adobe Photoshop Express
Afterlight
Litely
Darkroom
Perfect365
Font Candy
PicStitch
 Have you tried any in this list?
File Storage and Sharing Tools & Websites
Bring your files with you all the time from your photos, videos and documents with Dropbox.
Backed up all your images safely with Google Photos.  You can organised and labeled them automatically so you can easily find them. Same as google drive, this has sharing function too so you can share your photos how you like.
WeTransfer is the simplest way to send your files all over the world. They offer to share large files up to 2GB for FREE accounts.
This website will help you in sending large files with security and ease.
StuffIt is used for archiving and compressing files. This is the most commonly used compression tool for Mac.
Converter and Recording Tools
This tool will convert nearly any audio or video URL to common formats.
This is a 3in1 tool; a video converter, editor and player. Also it converts between various file formats, it also can process videos for use on a multitude of mobile devices, for DVD burning or uploading to the web.
A free online app to help you get videos from any online video sites like Youtube, Veoh, Vimeo, blip.tv, and more. Very easy to use as you only need to copy and paste the video URL address, then the video will be taken automatically in FLV, MP4, WMV format.
A tool use to download videos from video sharing sites and convert them to play on your devices. Save videos from internet to your unit quickly and easily.
This is a FREE and an open-source, GPL-licensed, multiplatform, multithreaded video transcoder.  Good tool to have especially for old dvd 's
This is a free open source multi-track audio editor and recorder tool available for Windows, macOS/OS X, Linux and other operating systems. This is great for quickly editing music for work
A video converter used for converting audio and video files, super easy to use and converts to loads of different formats
This is a free, online and powerful image resizer. Easily resize your images, pictures, scanned documents or files without losing its quality.
Screenshot Tools
This is a FREE screen capture tool and record onscreen video effortlessly.
Another screenshot tool available for Windows/Mac, Chrome, Firefox, IE & Opera. I prefer this one, but I just need everything super simple.
Outsourcing Websites
 If you want to hire some professional people to do the work for you especially for your audio editing, video editing, creating your logo etc, you may refer to this list of websites.
By the way the person who eddied my Commercial Showreel is Stephen Williams https://youtu.be/22nb-GnxTBQ . Feel free to contact him if you need a showreel done, however he's very busy so only serious cats please.  His email: stephenkaiwilliams@gmail.com
Website Builders
If you need a website done with good creative designs for the entertainment industry you should check out these website builders.
Website for Travel
As performers are international now, this site will help you save time by choosing affordable flights flights, hotels & car hire. It's a great comparison site, but I personally only tend to only use it for flights.
Others
Offers a free character or letter counter you can use for your tweets in twitter or character limit in Snapchat.
Of course no one would like to have copied articles from anyone so this tool is very useful to avoid publishing not original and unique content in your website or any third party websites.
I hope these tools help you make your life easier or save you money, so you can get back to the creative stuff. X peace out!
Stay blessed
From Natricia aka the Performance Mentor