This summer we booked John, Wade and Pip to work for British Airways on the Olympics Park life stage. If you went down to the park I'm sure you would of seen our 6ft boys and would of joined in the dancing. I trained the BA Lawn Captains who will be dancing daily at Park Live presented by British Airways during the Games.
This is a press shoot with John and the Apache sun dancers.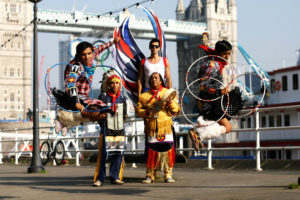 Check out the credit here.